BroadBlue lieferte bisher solide Kreuzer-Katamarane, deren Segelleistungen Wünsche offen ließen.
Mit der neuen RAPIER Performance Range ändert sich dies grundlegend.
Darren Newton zeichnete einen 55′ Performance Cruiser, die RAPIER 550.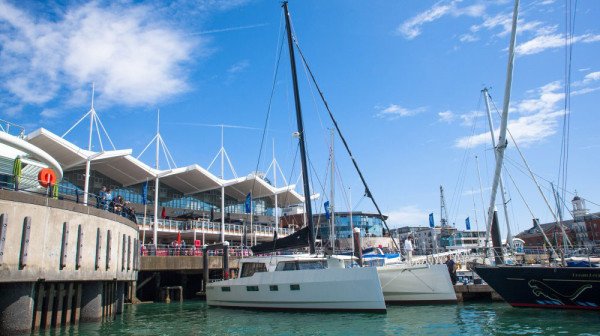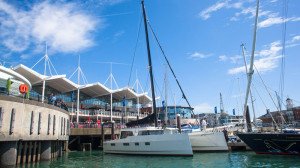 Den ersten Testbericht lesen Sie im aktuellen Multicoques-Magazine N°166. Bei der ersten Teilnahme der RAPIER 550 N°1 an einer internationalen Regatta, dem renommierten "Round the Island race" (einmal um die Isle of Wight) segelte Skipper Darren Newton sie als erstes Schiff seiner Klasse ins Ziel. Inzwischen wurde die RAPIER 550 nominiert zur European Yacht of the Year 2015.


cat sale hat aufgrund langjähriger vertrauensvoller Zusammenarbeit direkt nach den ersten Segeltests im April 2014 die Generalvertretung für die herausragend innovativen BroadBlue / RAPIER Designs übernommen.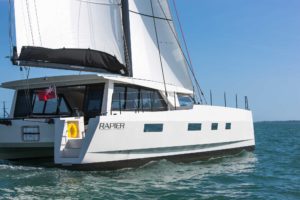 Aktuelle Informationen, Ausstattungsdetails, Preise und den nächsten BOOKING SLOT?
Fragen Sie cat sale!