The Broadblue 405 is to bring the strengths of design from the 346 to an update of the 385.
It moves the engines from under the aft bunks into engine rooms in the transoms.
The 405 is very similar in hull shape to the 385, but with plumb bows and extended transoms.
The mainsail is larger than a 385, longer boom and fully battened main to give more power.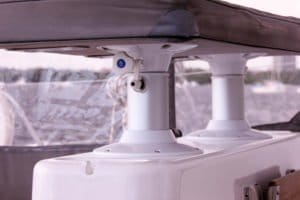 Cockpit seats are elevated like the 346 to give good visibility over the coachroof for everyone. Helm position seat on an elevated locker with cockpit storage underneath. Gill windows to the aft cabins for excellent visibility and views. Internally the galley is up on the bridgedeck at the aft bulkhead, like the 346, this allows a forward seating navigation, chart table and a full return on the saloon seating area for more comfort.
The yacht has one transverse and one longitudinal double berth cabin. Longitudinal on owners side allows good access to the whole length of the berth. No sight lines from one hull to another, the stairs are offset to increase the privacy of the occupants in each hull. The changes result in a faster and more spacious version of the 385, same high quality and strength of construction.
As the Broadblue 405 is a brand new design the yard offers special order conditions for the first four owners. We would be pleased to inform you about recent news – simply contact us if you want to know about the current development and if special order conditions are still available!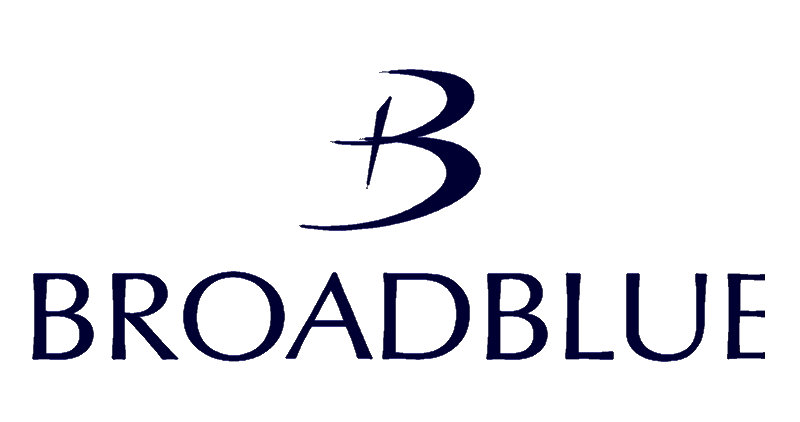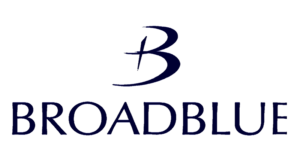 Technical Details Broad Blue 405


| | |
| --- | --- |
| Length over all | 11.99 m |
| Width over all |   5.98 m |
| Draft |   1.05 m |
| Airdraft | 18.00 m |
| Displacement | 7.2 t |
| Mainsail | 50 m2 |
| Headsail | 48 m2 |
| Water tank | 2 x 240 l |
| Fuel tank | 2 x 225 l |
| Engine | 2 x 30 hp |
| Designer | Mark Jawis |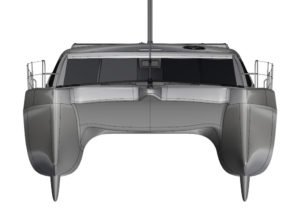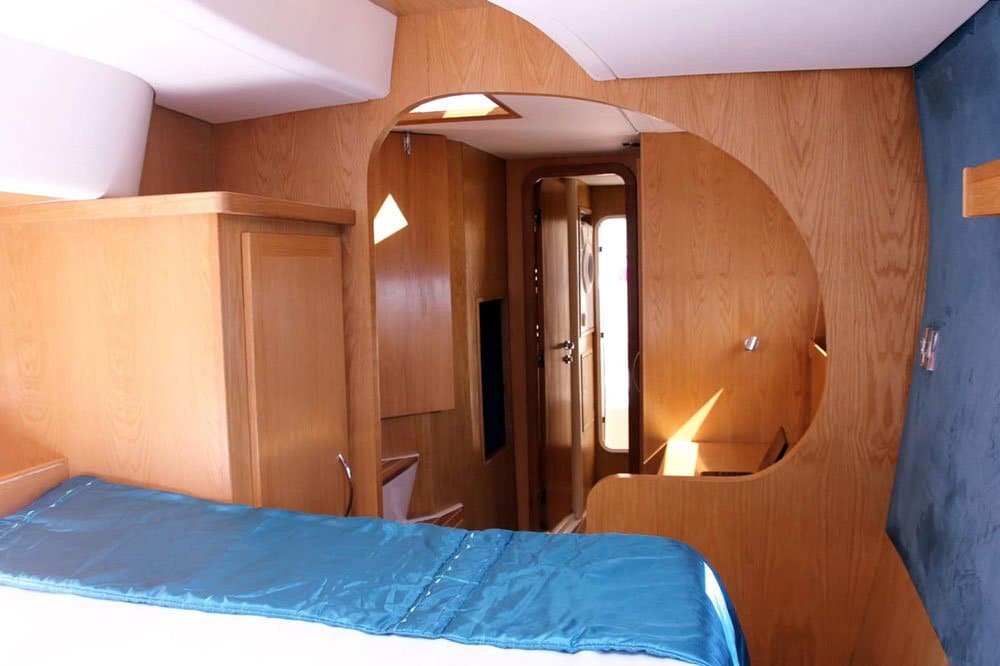 Other Broadblue-models