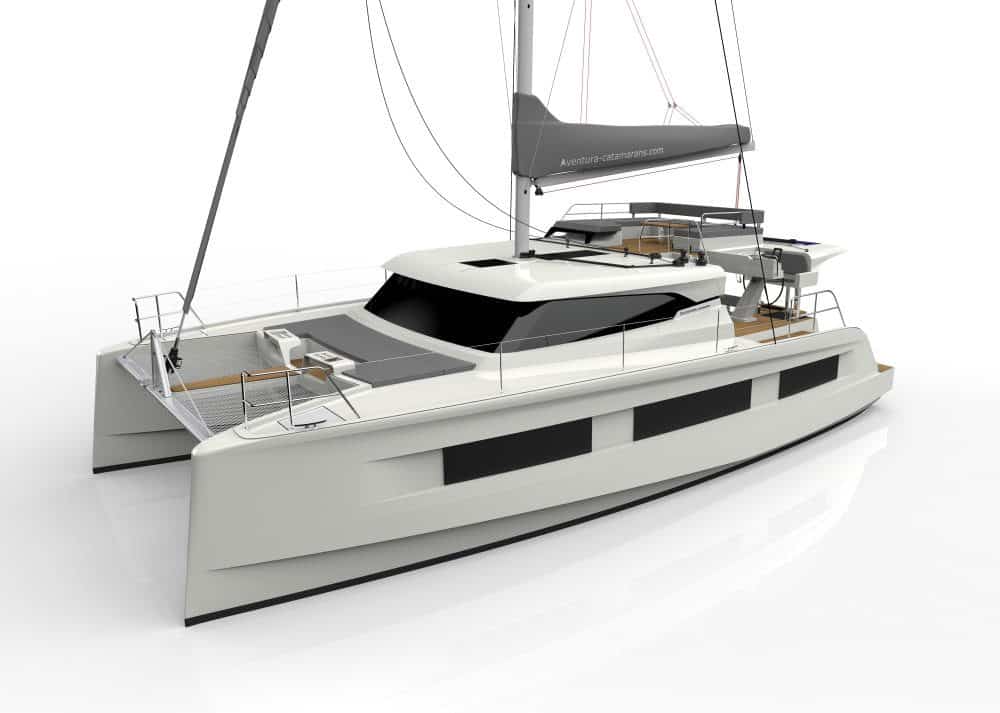 New design - AVENTURA 45 S
Newly unveiled and already in hot demand: the new AVENTURA 45S is to join the fleet of the Tunisian AVENTURA shipyard from the end of 2023 and thus also replace her predecessor, the AVENTURA 44.
At the recent La Grande Motte International Multihull Show, the shipyard announced its new flagship for the first time. The French press was amazed when the first renderings and announcements about the catamaran, which can be equipped with up to six cabins, were presented during the Boat Show.📸
And just like her little sister, the AVENTURA 37, the 45S will become a floating feel-good home thanks to the impressive space utilisation concept that designer Samer Lasta has once again conjured up on the drawing board.👨🏻‍🎨
Without a doubt, the AVENTURA 45S will be one of the highlights on the multihull market in 2023 as a space miracle with excellent sailing performance.
If you don't want to miss any further information and publications about the AVENTURA 45S, or if you already want to secure a reservation for the coveted catamaran, send us a message.✍️
Do you have questions or would like more information about AVENTURA 45 S ?