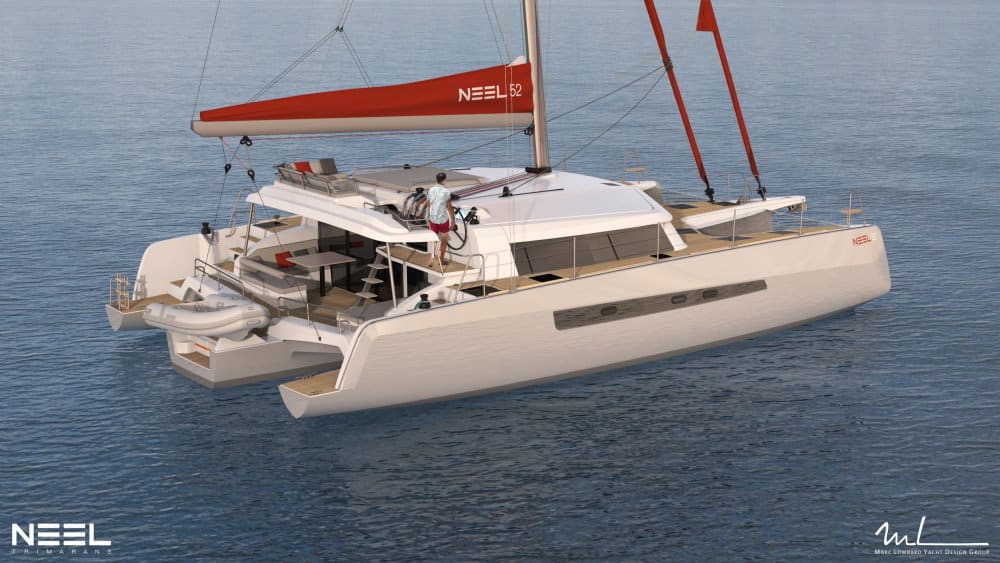 NEEL Trimarans has presented a new design: NEEL 52
After almost fifty NEEL 51 trimarans were handed over, the design was completely redeveloped by the Marc Lombard Design Office and redesigned in an owner-oriented direction. With significantly slimmer hull lines, Mark Lombard has drawn an elegant line and thus optimised the previous shape of the NEEL 51. The mould construction is completed and the first NEEL 52 is in production. We expect the presentation of the NEEL 52 N°1 as early as February 2023. The "soft opening" will be followed by a six-month test sail phase to which we invite not only the constructors, designers and boat builders, but also interested customers, in order to optimise the new NEEL design for series production with as many knowledgeable people as possible. For the first time, the NEEL 52 will be configurable with different layout variants, so that various equipment options can be realised depending on the customer's wishes. A large saloon with kitchen island, four companionways into the outer hulls, a multi-purpose room and many other innovations can be realised in the new NEEL 52 design.
We are pleased about the further development of the successful NEEL 51 and will inform you about further information and first impressions of the NEEL 52 shortly.
New hull line
New solar technology
Many layout variants
More powerful engine
Optimised interior finish
Optimised steering position
Optimised technical room in the main hull
And much more…