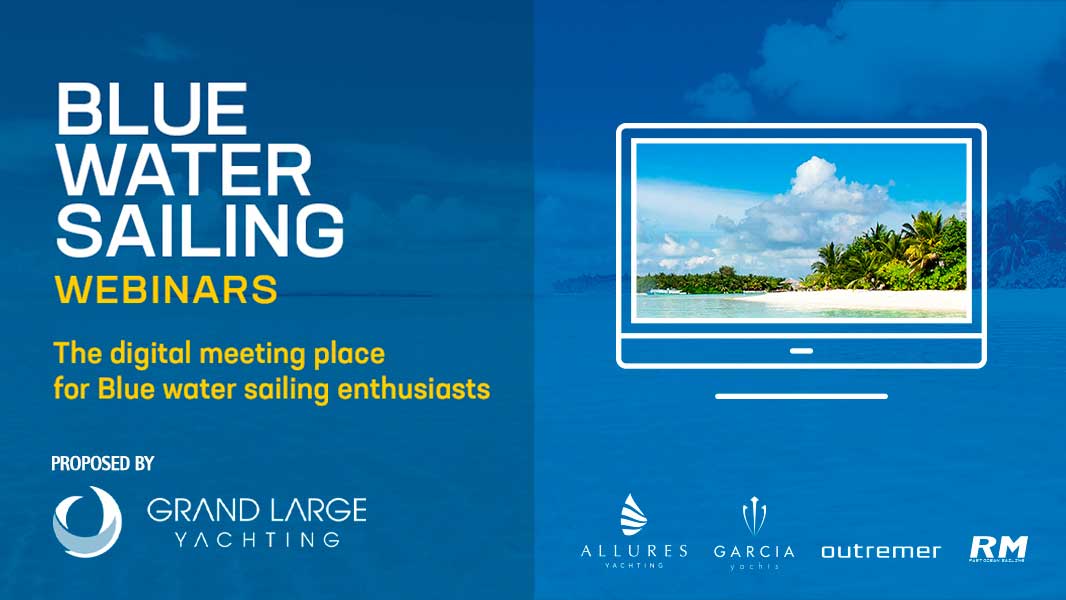 Don't miss the last 2 webinars…
Don't miss one of the last opportunities to learn more about Blue-water Cruising subjects such as marine weather and routing, the state of blue-water sailing today, preparing your boat and more…
This week meet with Pete Goss: a British yachtsman who has sailed more than 250,000 nautical miles (460,000 km).
A former Royal Marine, he is famous for his pioneering project Team Philips. He was invested in the Legion d'Honneur for saving fellow sailor Raphaël Dinelli in the 1996 Vendée Globe solo around the world yacht race.
Next dates:
#3 Pete Goss – Thursday, June 25th @4PM (London time).
Preparing your boat for Blue waters
#4 Loïc Heliès – Thursday, July 9th @4PM (London time).
Boat maintenance and Blue water sailing